We have moved to a new location! 
Come visit us at
2250 Winter Woods Blvd. (2nd Floor)
Winter Park, FL 32792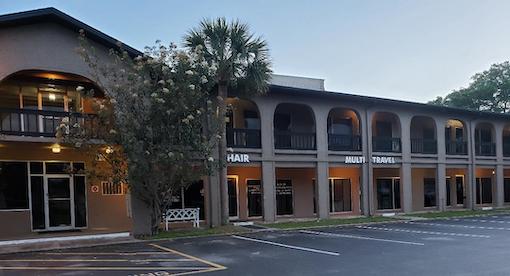 QUANTUM REFLEX ANALYSIS™
THE BREAKTHROUGH HEALING SCIENCE OF THE 21ST CENTURY: AN ACCURATE, RAPID TESTING AND SELF-TREATMENT THAT REALLY WORKS
QUANTUM NUTRITION EFFECT
ONLY "QUANTUM-STATE QUALITY"* PHYTONUTRIENTS ARE CAPABLE OF PROMOTING THE MOST RAPID SHIFT TO IDEAL CELLULAR RESONANCE
I thank God that I was referred to Dr. Heise because I believe that the secret to his success is his trust and faith in God who has given him the knowledge to succeed.
I started supplements following a QRA evaluation one year after the diagnosis and I have experienced great results! I'm much stronger and the fatigue is gone. Furthermore, I have been completely episode free. I know Dr. Heise's expertise is giving me hope and recovery for an outrageously healthy future. Thank you, Dr. Heise, for your expertise and care.
Thank you, Dr. Heise, for investing so much of your life into researching the body's natural healing potential, and incorporating Quantum Reflex Analysis, and Premier Research Laboratories into your practice.
I would invite anyone "who is sick and tired of being sick and tired," to phone Dr. Heise and his awesome staff in Winter Park, Florida at 407.677.1660. A visit to a QRA practitioner will change your life forever.